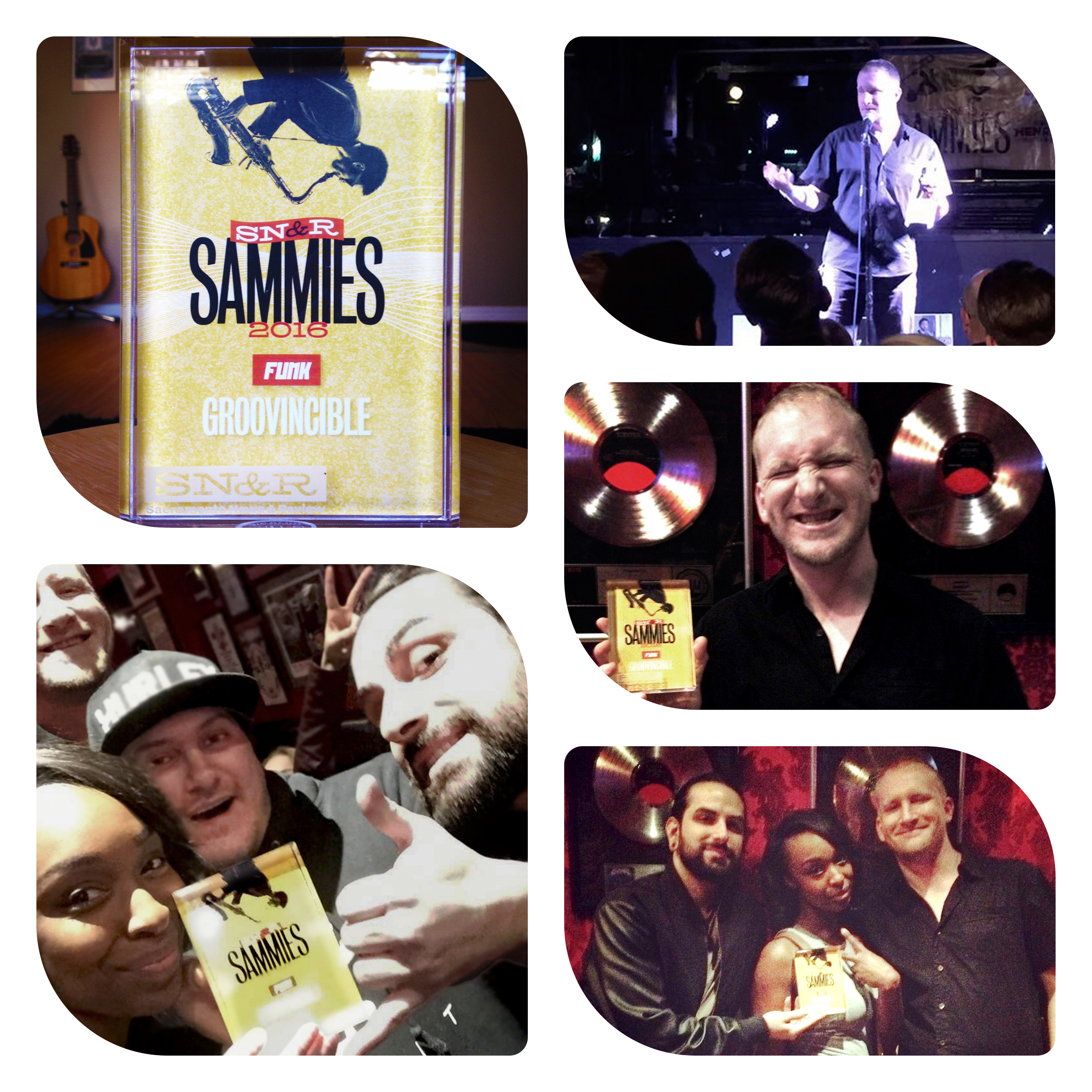 We are absolutely floored. Thanks to the readers of the Sacramento News & Review for awarding us "Best Funk" in 2016! It meant a lot to us that we finally took one of these bad boys home!
Big Ups to Joe Johnston at Pus Cavern Recording for making our home recordings sound legit, we love you Joe! This FUNK award wouldn't be possible without the talents of the funkiest cats in Sacramento… Samuel Phelps & Brian Chris Rogers, two monster musicians with amazing feel and electric stage presence.
Much love to Alexander Voudouris, a critical member of our team who has been there since the beginning–often behind the scenes turning knobs and hosting late night recording/rehearsal sessions.
Finally, one cannot forget to mention the extended GROOVINCIBLE family, those that have contributed to our recordings and live performances: Tony Marks, Noah Nelson, Damian Sol, Dean Haakenson, Robert Gillis, Sacsown Riz, Joshua Cambridge, Mark H. Miller, Anthony Coleman II, Edward Hurff, & Catie Murphy Turner. This award belongs to you guys!
View the full list of this year's winners here.