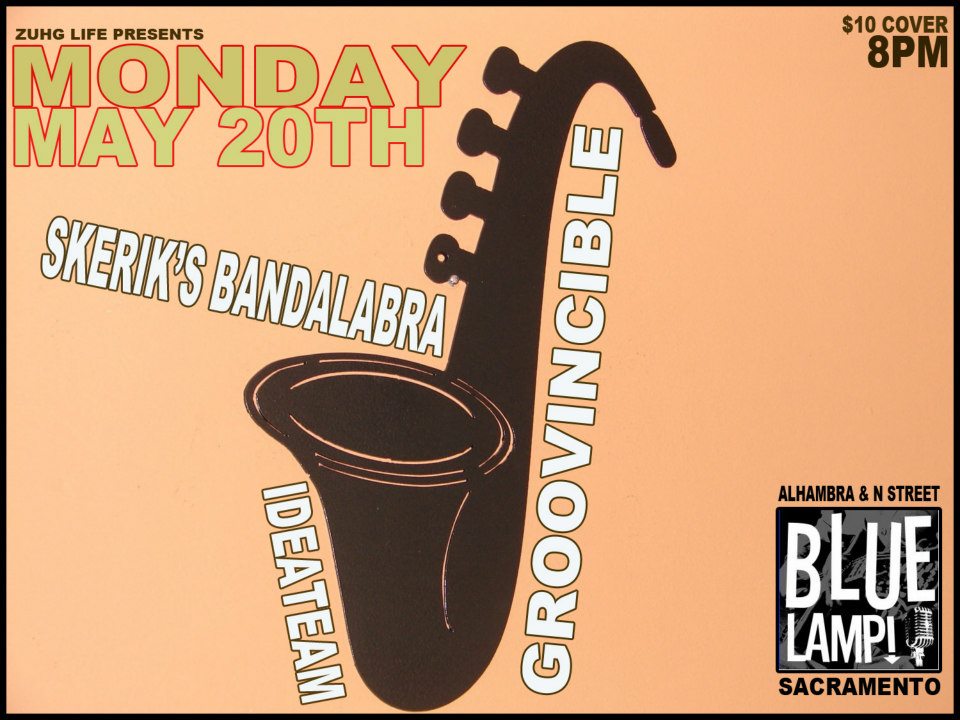 MONDAY, MAY 20th, 2013 at The Blue Lamp in Sacramento, CA!
The Blue Lamp hosts a night of funky music featuring local openers Idea Team with Groovincible and the amazing talents of Skerik's Bandalabra from Seattle.
Skerik has performed with Les Claypool (Primus) and Roger Waters (Pink Floyd) just to name a few and is known for using distortion, delay and other effects on his saxophone. Groovincible will feature Brian Rogers on bass and Anthony Coleman on keys & trumpet.
8pm. $10 Cover. Ages 21+
Located at 1400 Alhambra Blvd., Sacramento, CA 95813