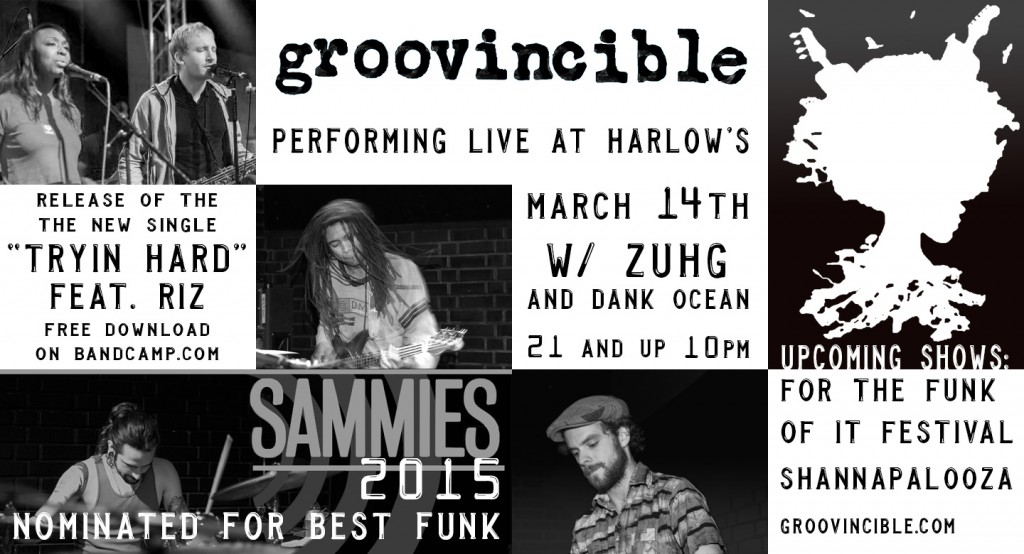 Saturday, March 14th, 2015 at Harlow's!
Groovincible is opening for ZuhG's CD Release Party!
We'll be releasing our newest single, "Tryin Hard" for FREE digital download! Our set will feature special guests including Dean Haakenson of Be Brave Bold Robot rapping about how he met his girlfriend on the internet. This is one you don't wanna miss!
This is ZuhG and Groovincible's first Sacramento club show TOGETHER playing full sets and there is a high probability of cross-band mingling, since members of the two groups have a long history making music together… Keep your ears peeled!
Hosted by ZuhG Life Presents.
Located at 2708 J Street, Sacramento, California 95814