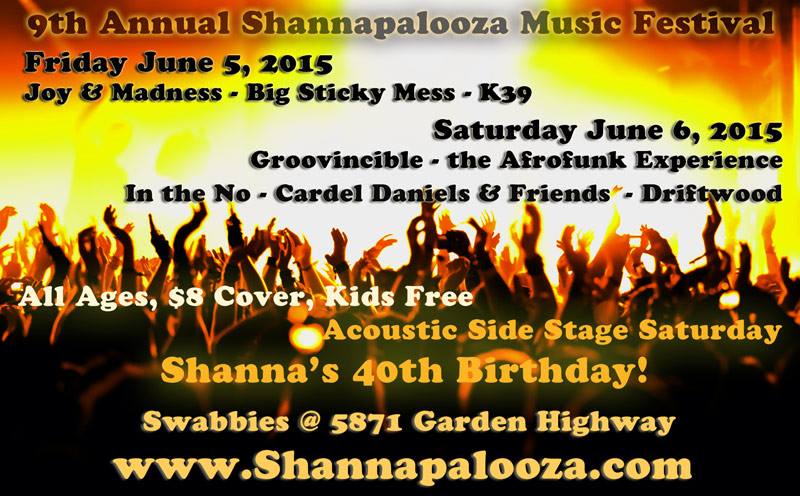 We are super excited for this festival! We are HEADLINING this year on Saturday night, June 6th at Swabbies On The River! This is going to be a super fun event packed with talent like Joy and Madness, Afrofunk Experience, Big Sticky Mess, and more! Get all the details below…
It's time for the 9th Shannapalooza Annual Music Festival! And this year is Shanna's 40th birthday so it's an extra special event!
$8 Cover charge for adults
Free for kids
All ages

Friday June 5th and Saturday June 6th
Friday's Band Line-up:
Joy & Madness
Big Sticky Mess
K39
Saturday's Band Line-up:
Groovincible
The Afrofunk Experience
In The No
Cardel Daniels & Friends
Driftwood
To watch the live concert from home over the internet, simply visit www.shannapalooza.com during the show and turn up your speakers!
Hope to see you there!